How to Slate
Kyle has kindly given us permission to share his video tutorial on How to Slate.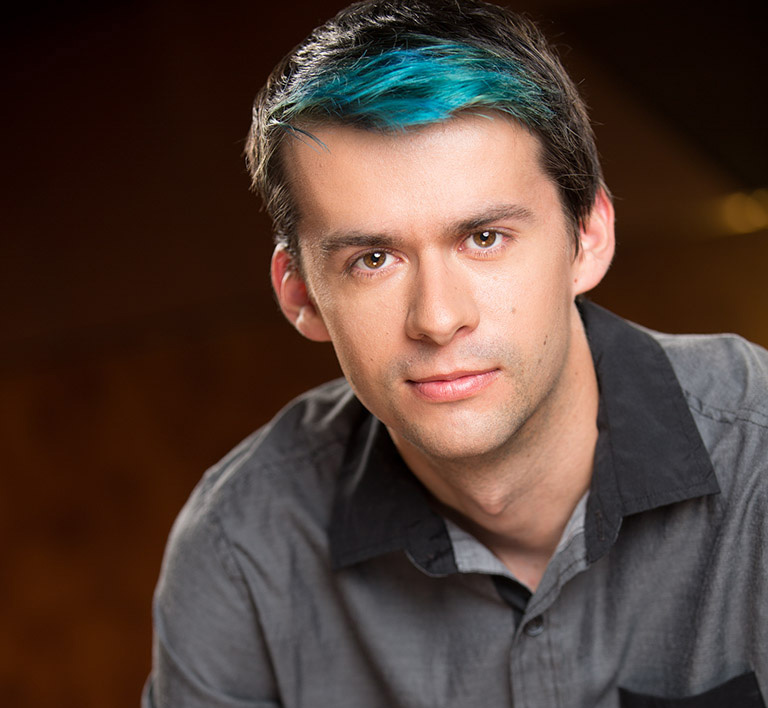 Kyle Lawrence is an award-winning Canadian/American director, producer, and filmmaker. He is a director member of the Director's Guild of Canada and a member of the International Cinematographer's Guild, IATSE Local 669 of Western Canada. 
At the age of 16, Kyle began writing and producing a 26-episode half-hour television series, which was picked up and airing on TV around the world by the time he was 18. Shortly after moving to Vancouver, Canada, h
e then directed and produced two feature films, THE SCARF and LOGAN (starring Leo Howard and Booboo Stewart).
More recently, Kyle has directed dozens of short films (Mercenary, Identity, Blue, Marbles), a couple of web series, music videos, and a pilot for a teen adventure series he created called "No Internet". No Internet is currently streaming on Amazon Prime in the US and the UK and his other projects can be seen from his website or on YouTube. His most recent projects have won dozens of awards and even more nominations from over 50 film festivals in the last couple of years. 
Outside of directing and producing, Kyle has a technical background with experience in software and app development and has worked on over 280 episodes of television, coordinating the computer playback department on many shows including Supergirl, The Flash, DC's Legends of Tomorrow, Riverdale, Beyond, and many others. This work included setting up and managing LED walls for driving scenes and virtual studios and Kyle has even directed a short in a virtual volume. Kyle has extensive experience in post production as well, 
was the dailies operator for IF I STAY and a handful of MOWs and has provided technical consultation for DEADPOOL 2
Make Sure to check out Kyle's Channel and his website!!
Kyle's Youtube Channel: https://www.youtube.com/c/klawrence1987/featured
Kyle's website: https://www.kylelawrence.com